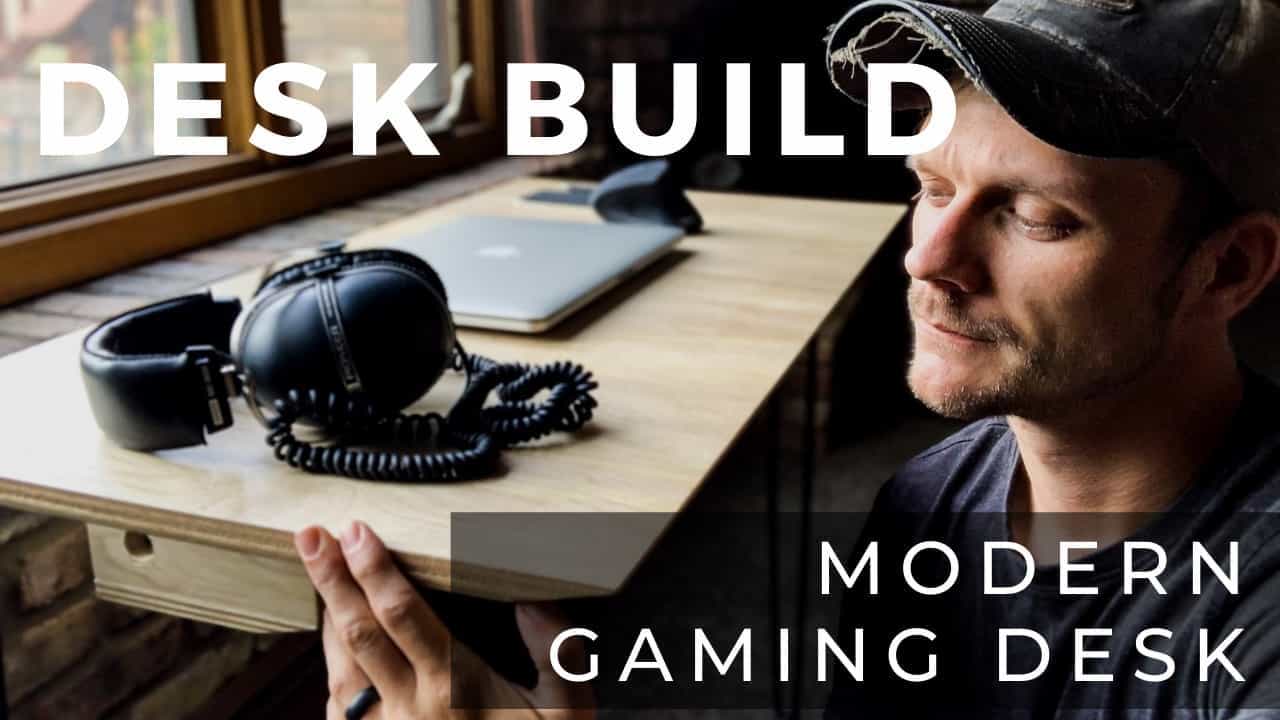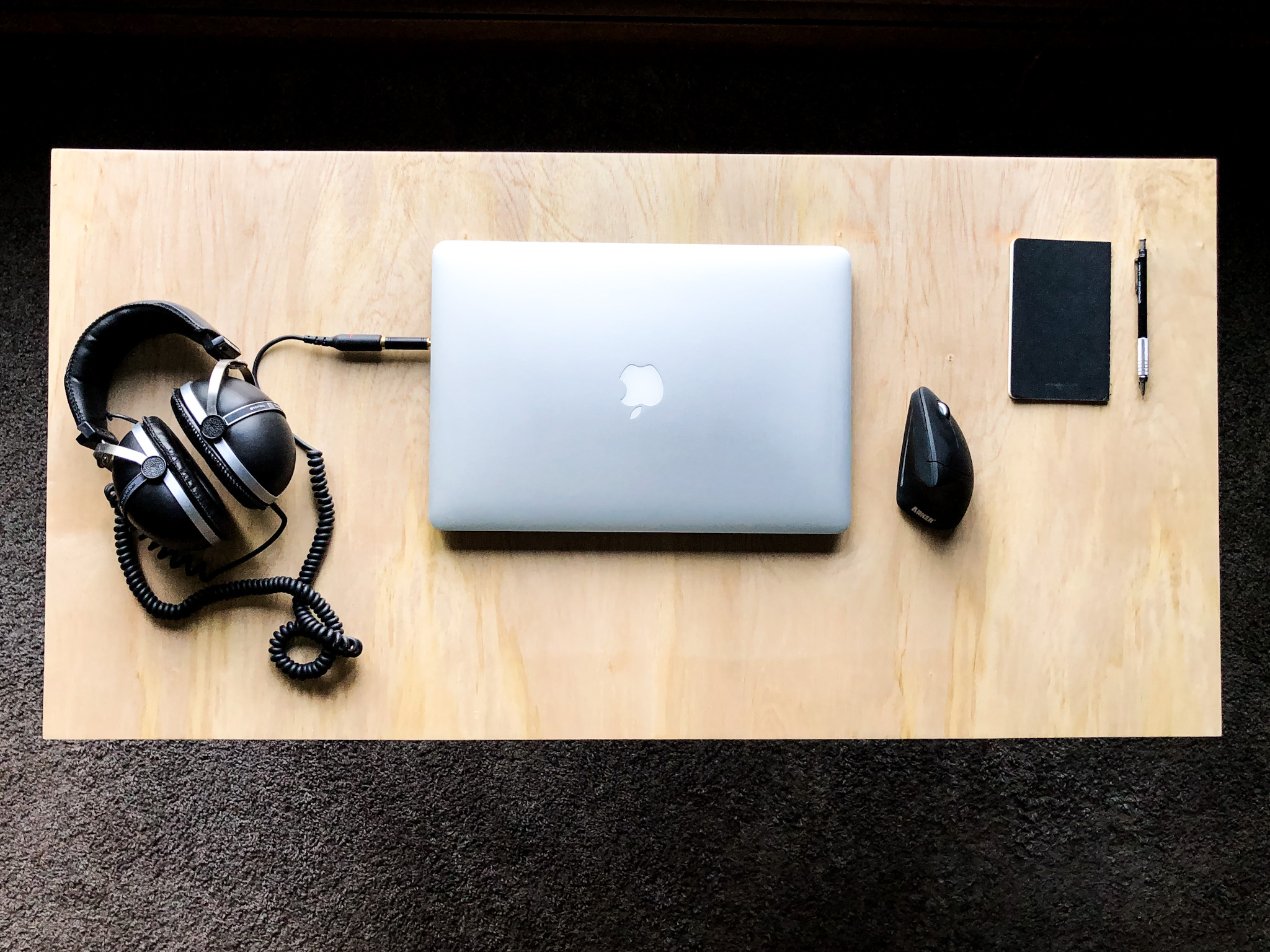 For this build I decided to use Hairpin style legs which is a hallmark of Mid-Century Modern furniture. (You can see this whole build on YouTube)
Hairpin Legs have been used on a number of furniture pieces including beds, sofas, end tables, coffee tables, dressers, and coffee tables.
I've been wanting to use them in a project for a while now and finally got the chance to do so when my friend Cameron asked me to build this gaming desk for him.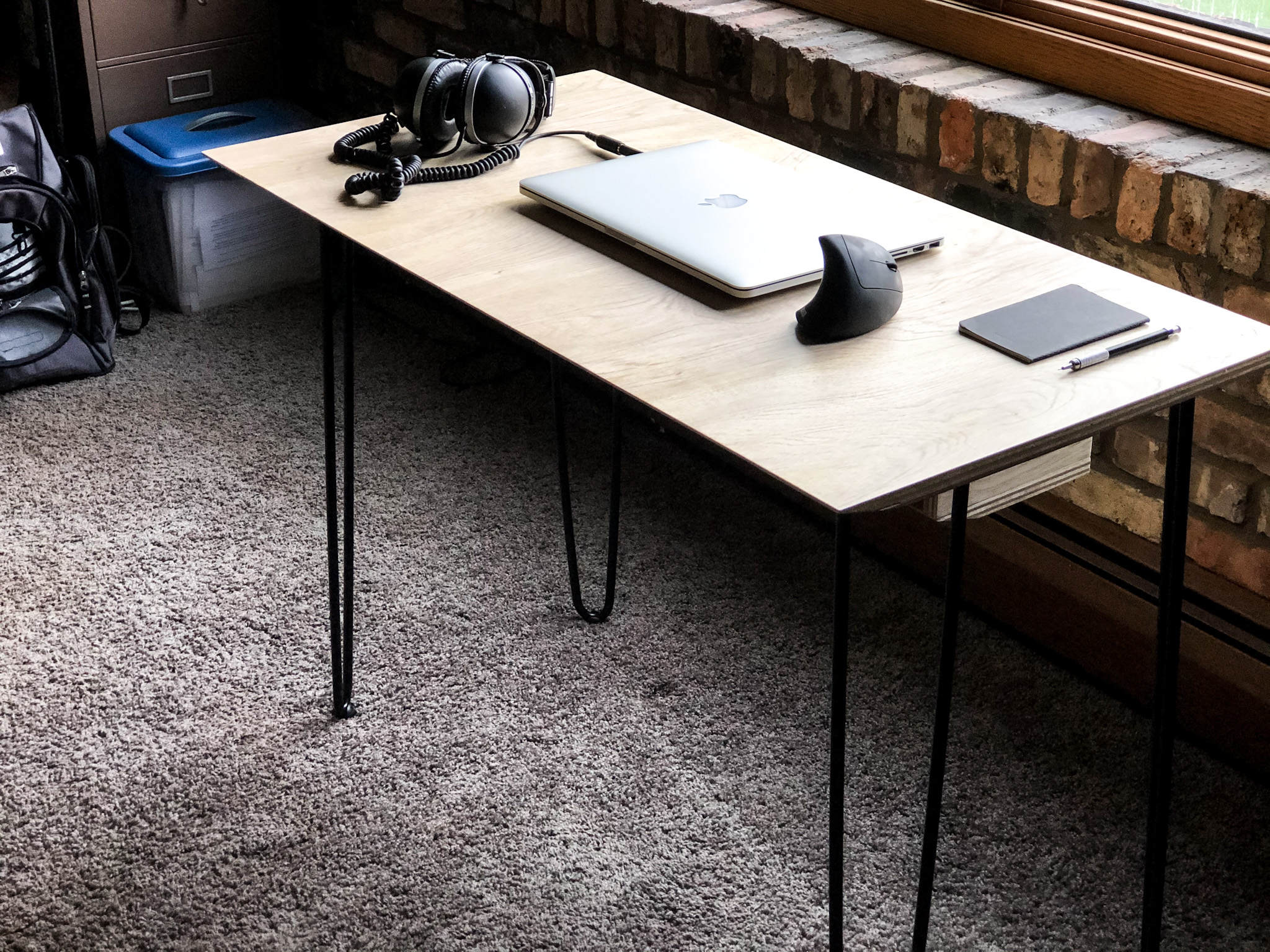 Since hairpin legs typically attach with either screws or bolt they install quickly. Which saved me a decent amount of time on this build. Likely, this is also due to the fact they're are now readily available commercially, so you don't have to spend hours in front of your blacksmith forge hammering them out. 
If you're looking to build some of your own furniture and you like the look of Hairpins, I'd recommend trying them. They're simpler than I thought they'd be
One of the ways I've seen them used in design is to contrast weight. Hairpin legs are usually thin and skinny, around 3/8″ in diameter. When used to support something that appears really heavy (for example a 4″ thick walnut slab coffee table) it creates a sense that the object is "floating in the air" This is because the contrast shifts our cognitive perceptions of the realistic relationship between an object's appearance of weight and what would be required to support it (Gravity & Structure).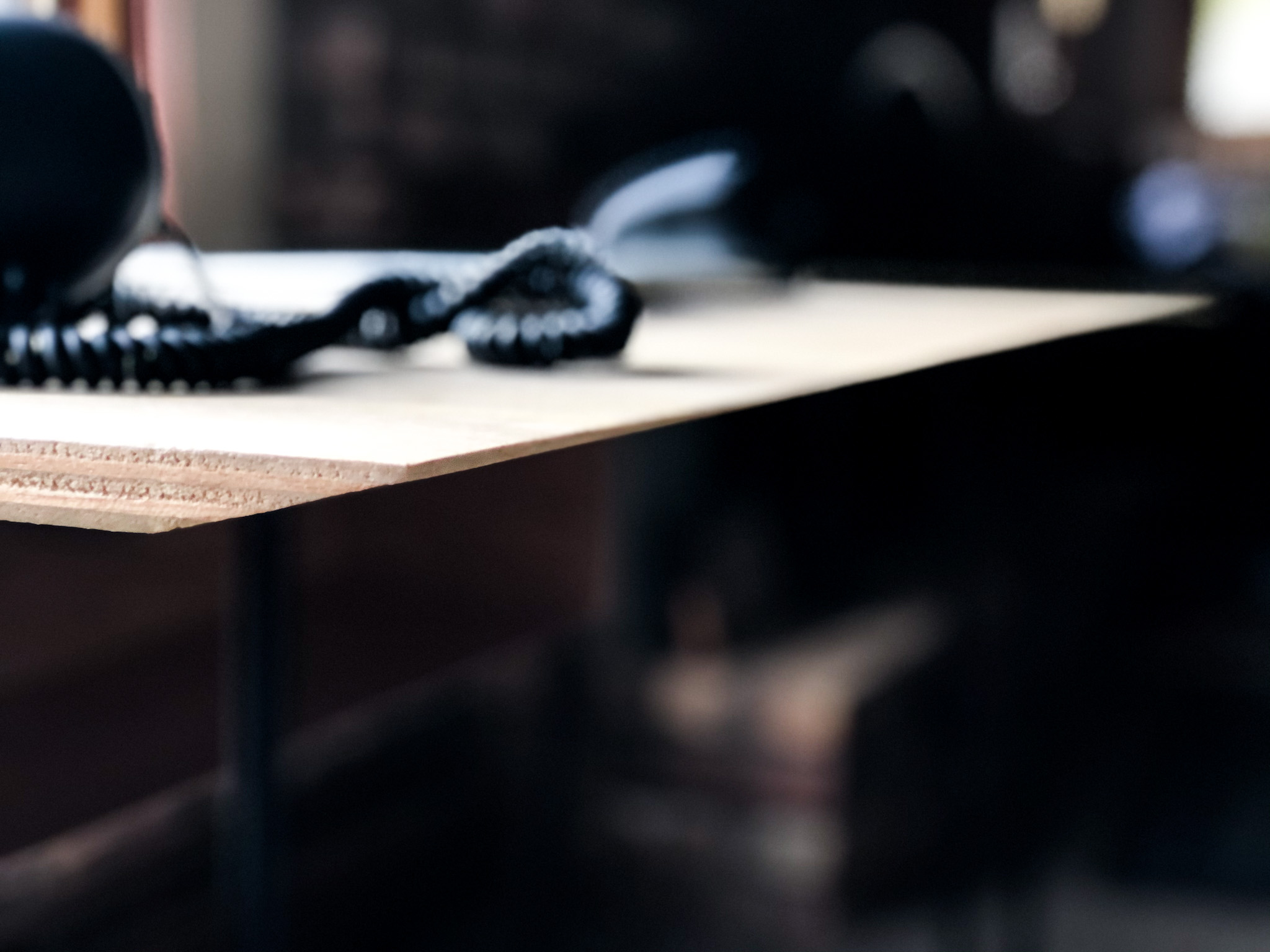 In this build, I wanted to explore a different design idea. I wanted the desktop to be as thin as possible. Thinner than the Hairpin legs if I could manage it. This idea would create a different relationship between our expectations for "Gravity and Structure."
At first, I explored different types of metal for the desktop, looking for something that could give me the strength & support while also providing the thin appearance.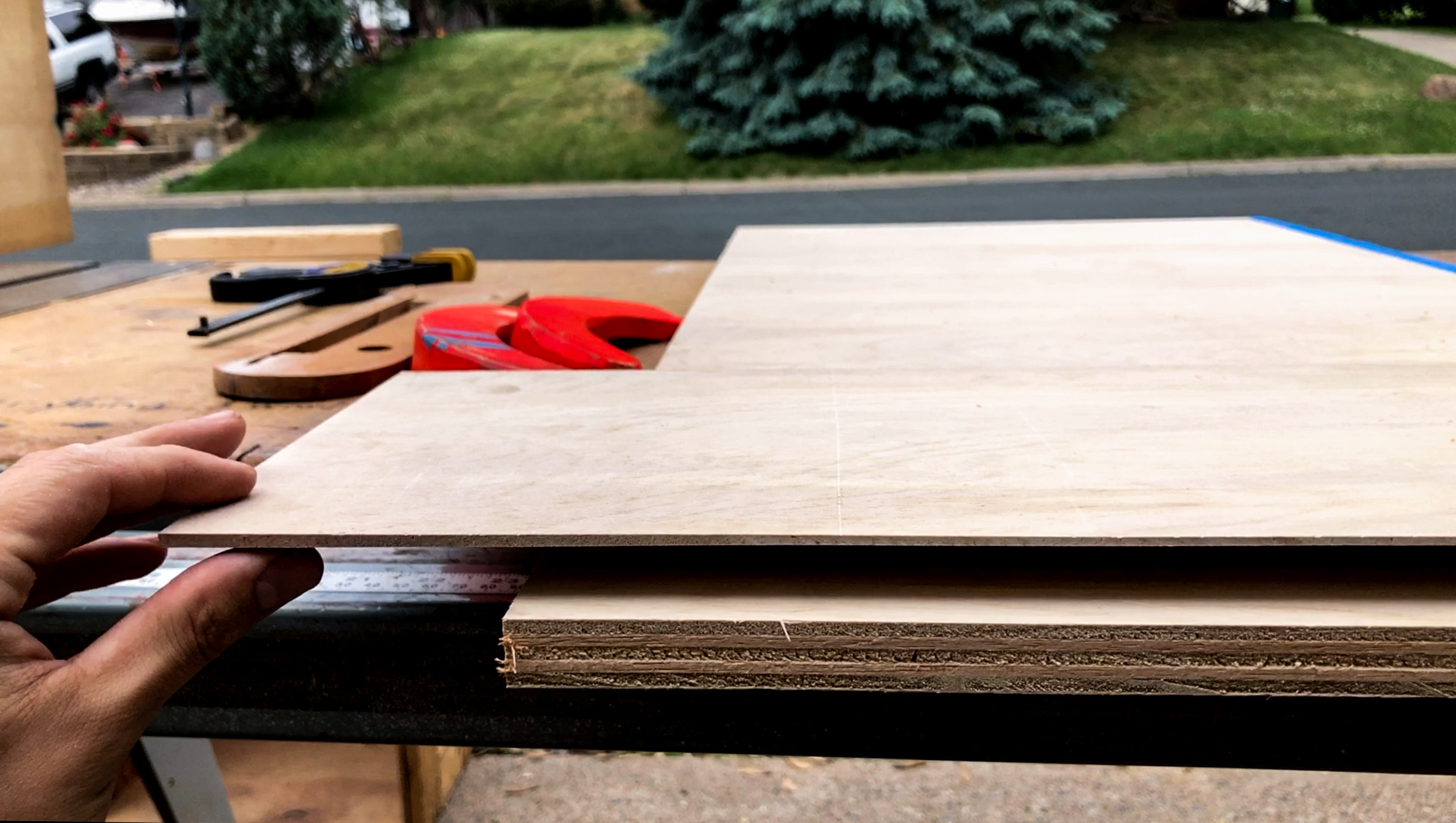 Long being a fan of the "Back Cut" I realized that could be a good option. So I tried it out with 3/4″ thick Maple plywood.
I "Back Cut" the front edge so that it was a hair under 1/8″ thick. This was good. The desk looked very thin. That was the look I was looking for.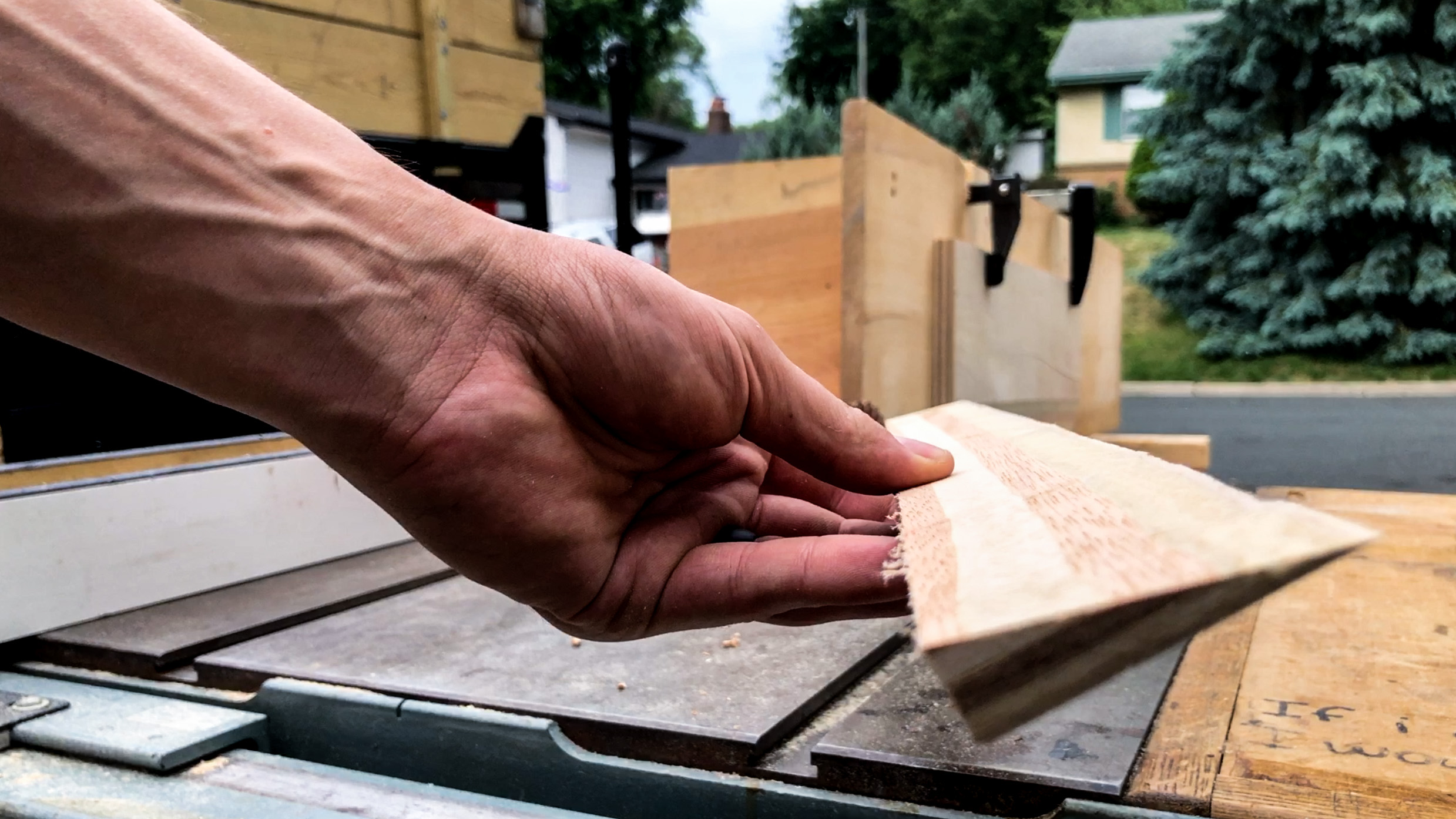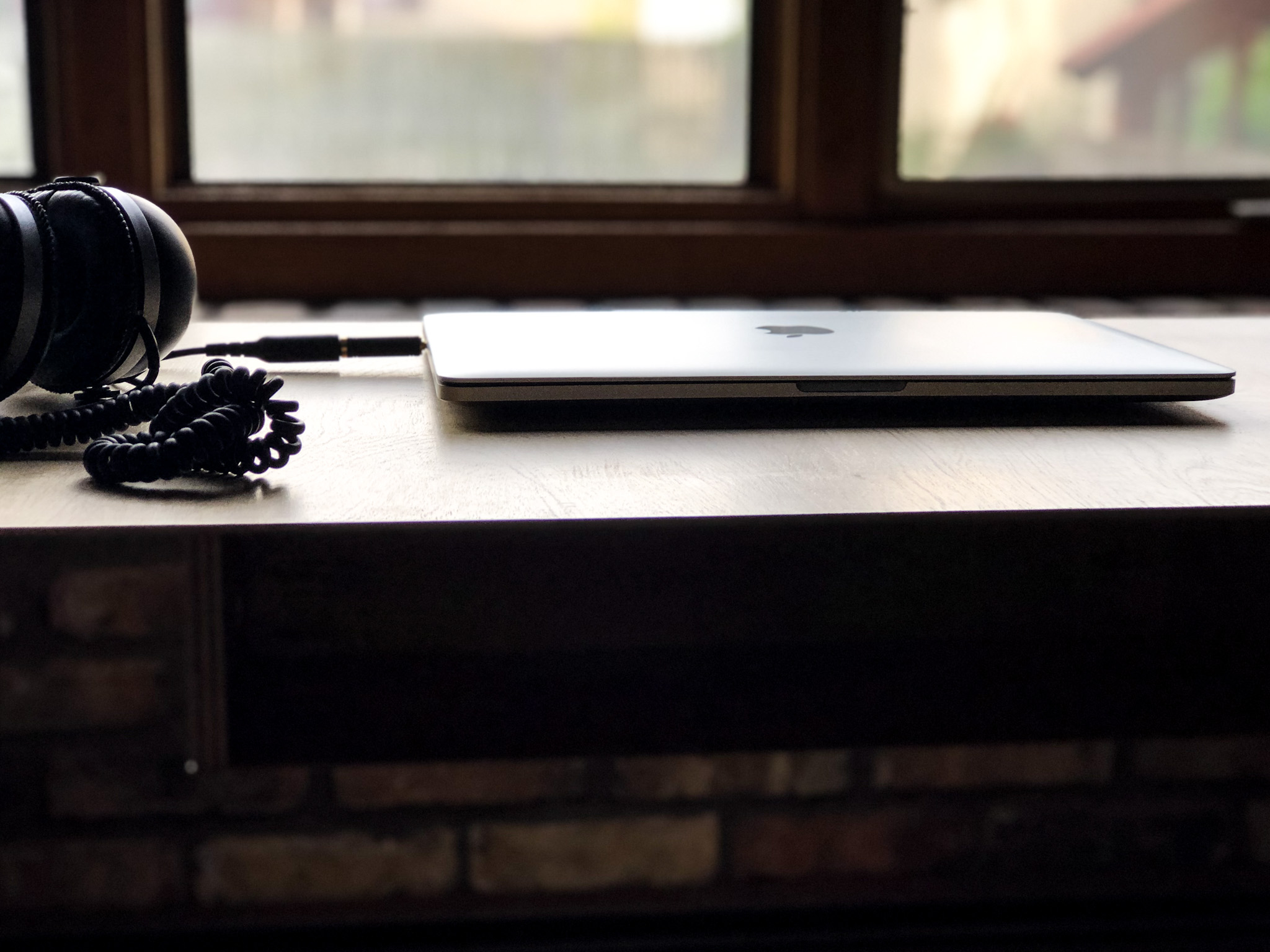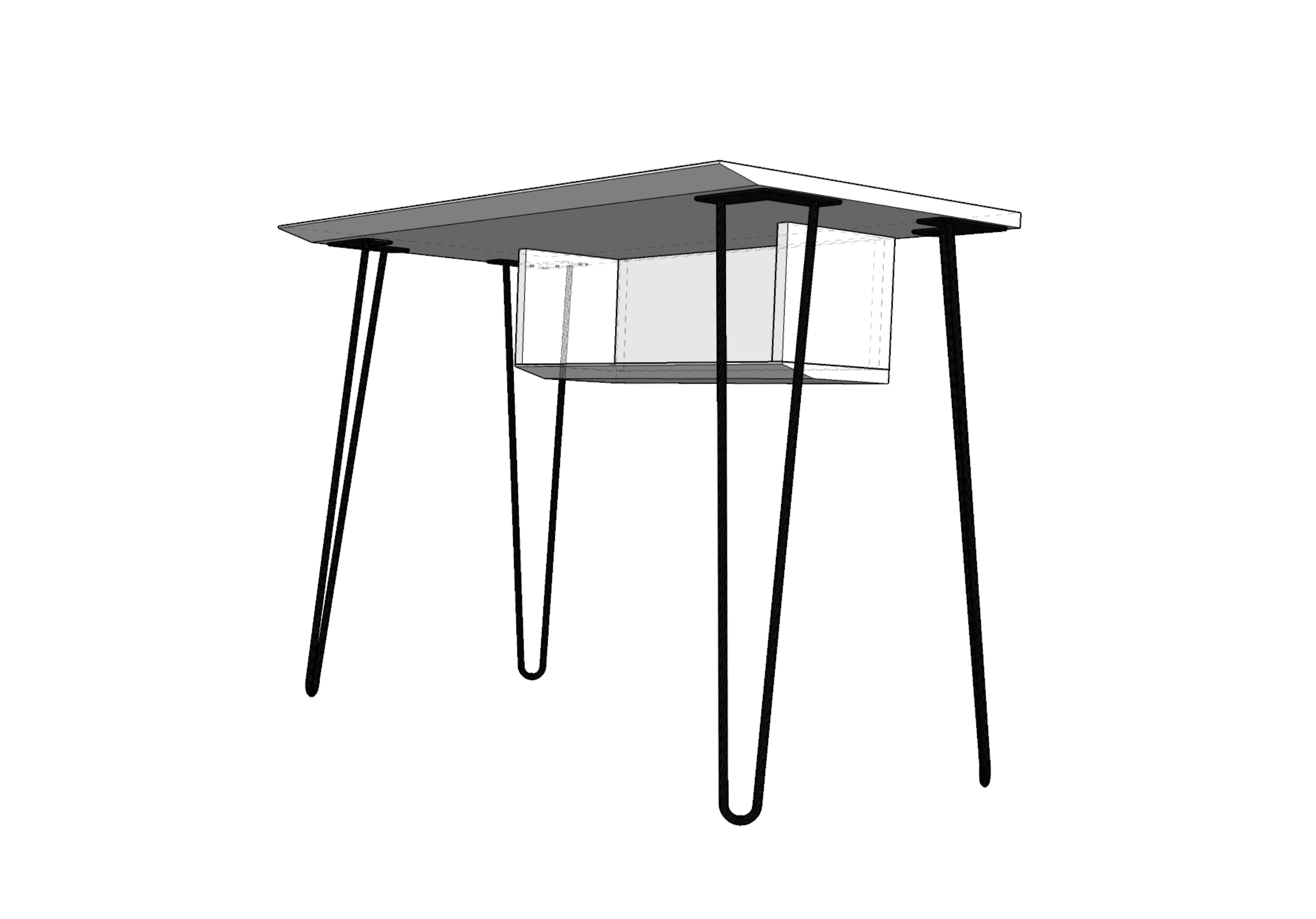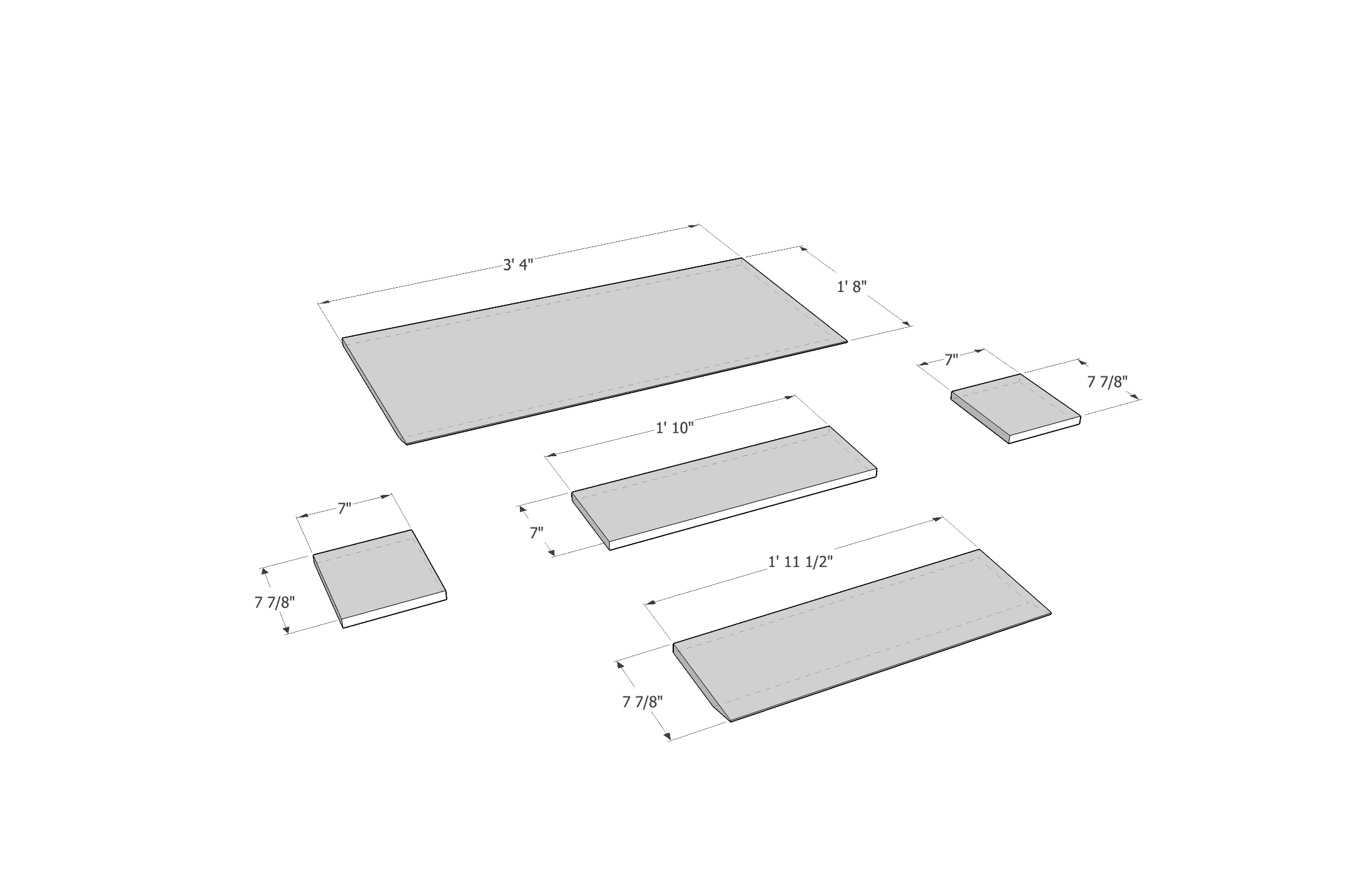 Here's the plan.
I've also got the SketchUp file for you, so you can make your own modifications to the desk to fit your needs. 
What is SketchUp?
SketchUp is a 3D modeling computer program that has a lot of drawing/modeling applications like architecture, interior design, landscape architecture, civil and mechanical engineering, film and video game design and even wood working.
To download SketchUp, you can find a free version of the software here.